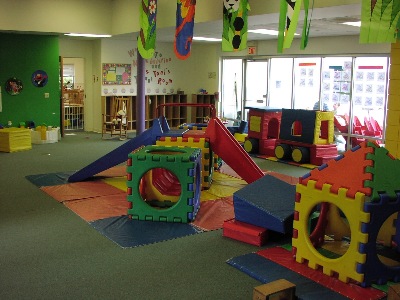 Our indoor large motor room. Children can run around and have fun when they are unable to go outside.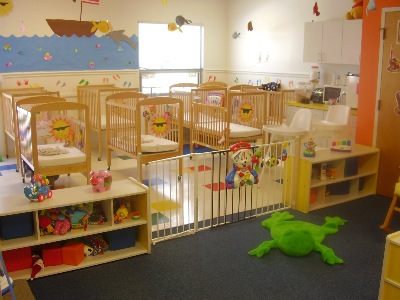 Our Infant Room is bright and cheerful. Each baby has his/her own bed and has plenty of room to move around and play.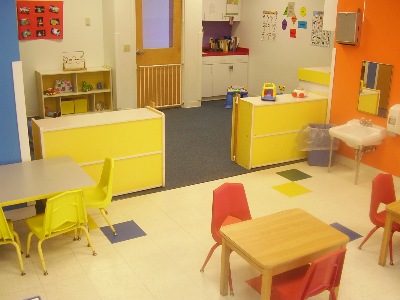 The toddler Room keeps young children busy all day.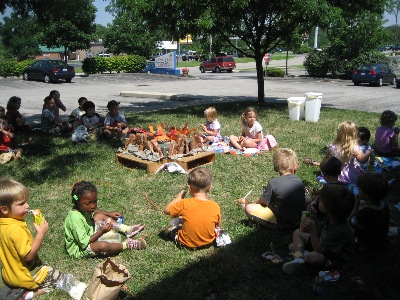 The three year old classroom celebrates "Christmas in July"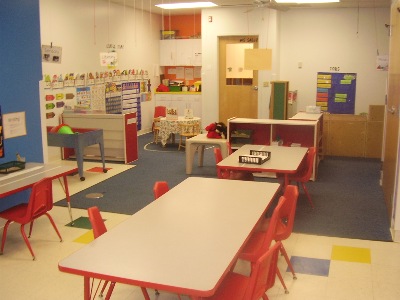 The four year old/pre-kindergarten rooms have many activities to prepare children for Kindergarten.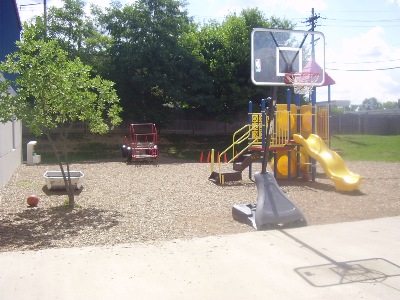 Our large preschool/school age playground keep children busy for hours.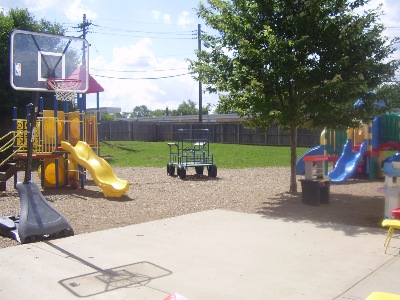 Many fun climbers and activities to entertain everyone on the playground.

Our toddlers have a separate playground with many age appropriate climbers and toys.