Our indoor large "Muscle Room" for the children to use during the cold months of the year.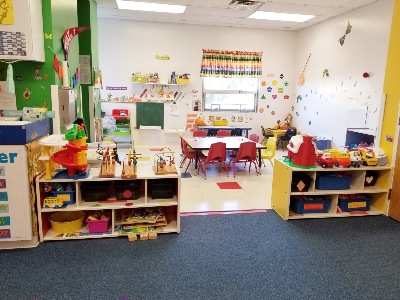 Our Two Year Old Room where children will learn, play, and grow throughout the school year.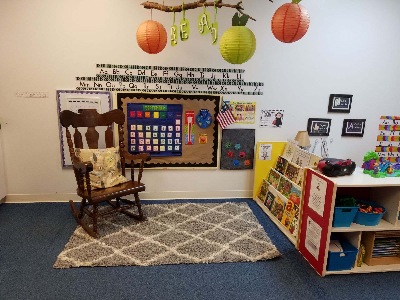 Children learn their numbers, the calendar and the weather while enjoying "circletime" with their teachers.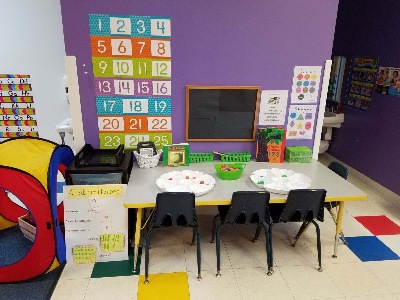 Our preschool rooms allow children to move and explore while preparing them for Kindergarten. Here is our math center!